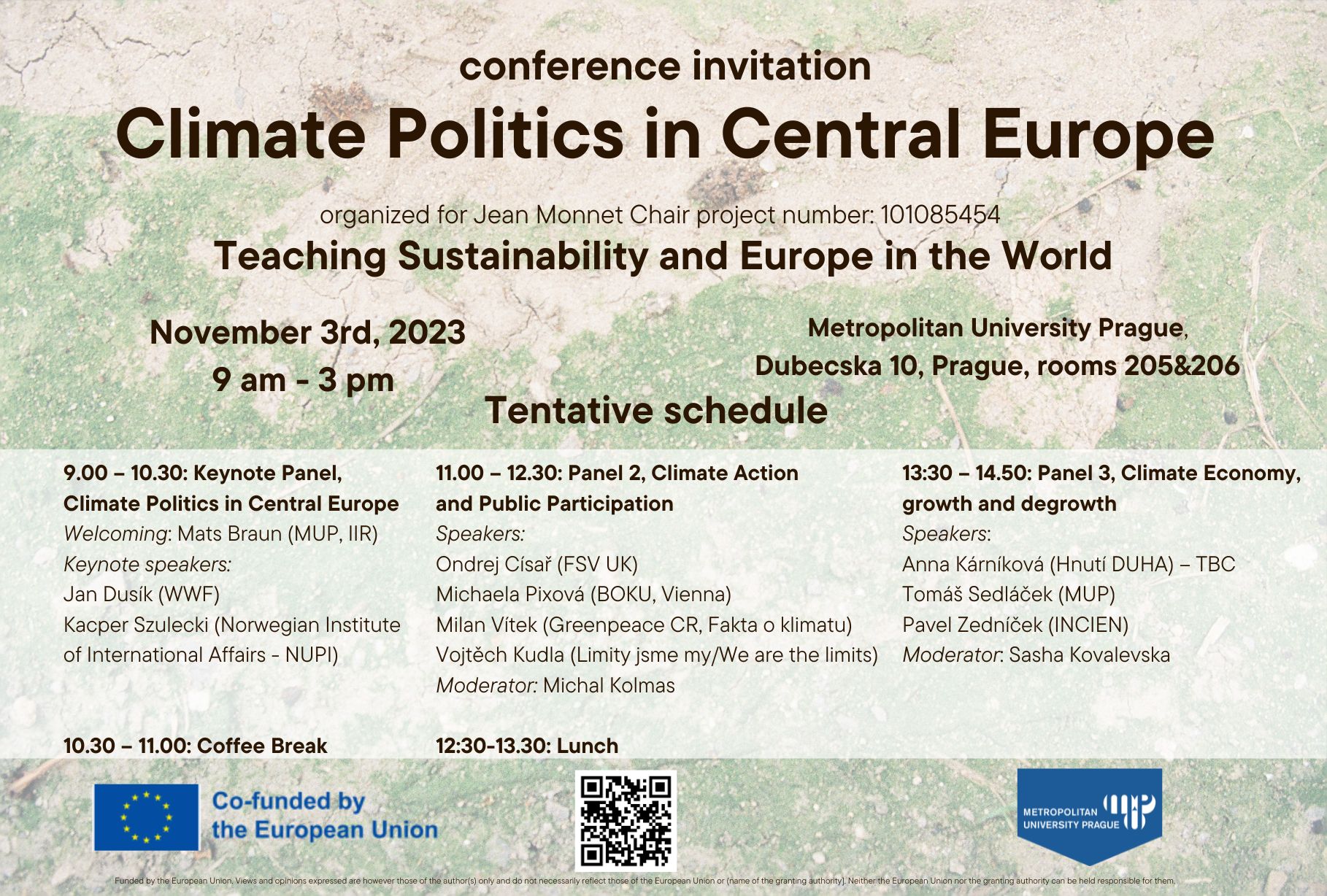 TSEW team invites you to participate in an upcoming public conference titled Climate Politics in Central Europe.
We are thrilled to invite you to join a new elective course in Fall 2023 semester, The European Union and the Global Climate Challenge. The course will include simulation games, guest speakers, and field trips. For a tentative syllabus, please visit the Courses page.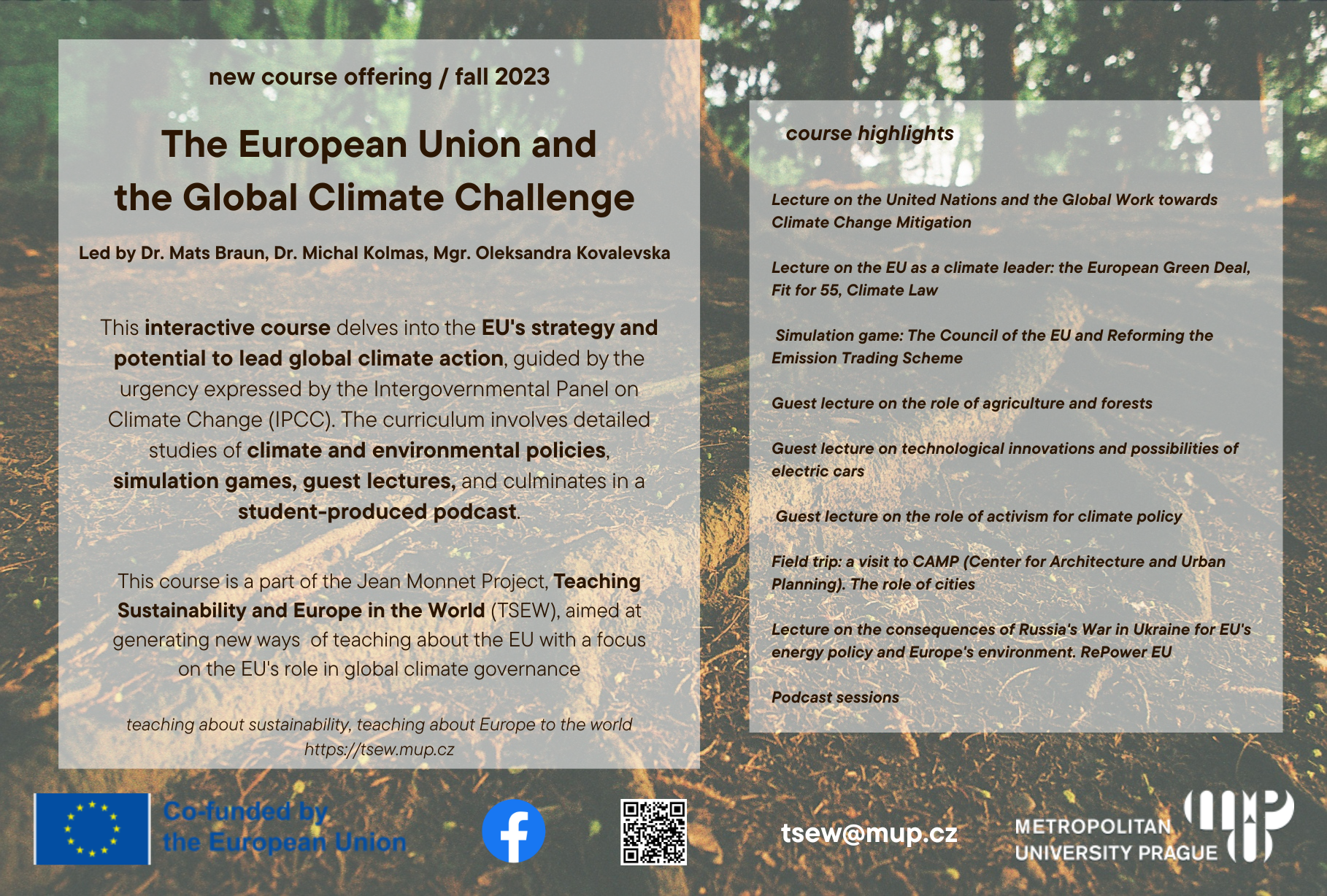 Podcast with Michal Kolmas and Mats Braun
We are excited to announce that the members of our team, Michal Kolmas and Mats Braun, recorded an episode for the Czech podcast Asia In Context.
In the episode, Dr. Kolmas and Dr. Braun discuss the latest Assessment Report of the United Nations Intergovernmental Panel on Climate.
The podcast is in the Czech language. You can listen to the episode on Spotify here or on  SoundCloud here.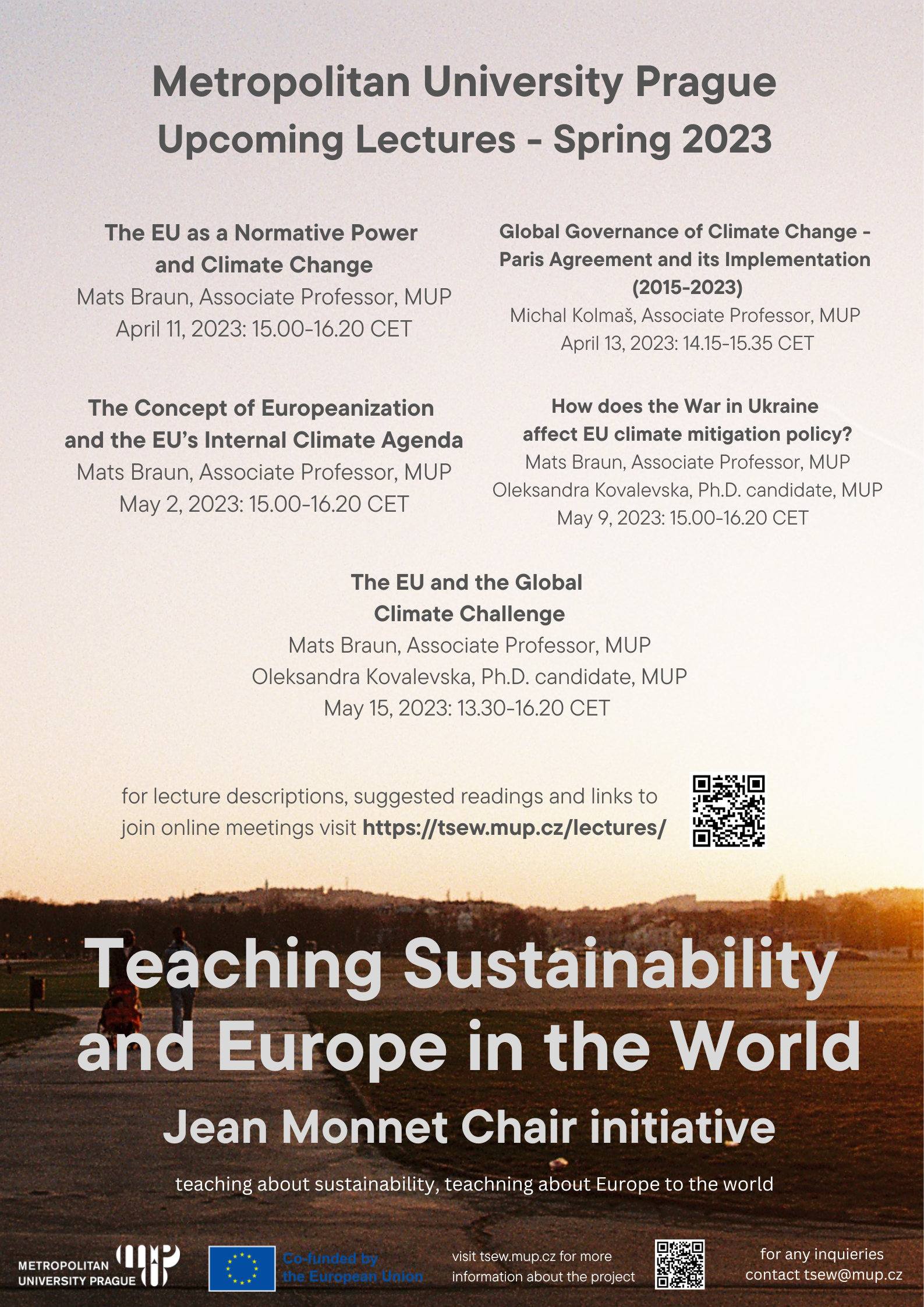 In the upcoming spring semester, Metropolitan University Prague offers five courses covered by the project. The courses will cover regional studies and European integration, the European Union, and politics of the environment and climate change. Learn more about the courses here.

---